Today was the day. The day I ran in honour of my fabulous Mum. It was my first Race for Life so I wasn't sure what to expect. I've had friends who have run in previous races but this year I felt strong enough to run it myself for Mum and my reason for doing it was obviously very definite this time. As a family it's not the first time we have been touched by cancer but this was the first time we'd lost someone to it. That made it more poignant.
The weather decided it was time to rain again ! Not what I'd hoped for but I have to say that once I'd got going and I was about half way round, I was actually quite happy that the sky was sprinkling us all with raindrops. We certainly didn't overheat that's for sure!
One of the best parts is the warm up. The outfits on display were fun and varied; I didn't know there were quite so many shades of pink! Trying to get a group of women doing the right moves in time is difficult enough at your local leisure centre, so you can imagine the hilarity of seeing several hundred of us trying to do hamstring curls (or is that pulls!) followed by the spotty dog all in time. Not the most organised of sights but great fun none the less. We also did 'The Cancer Slam' dance. When I showed Belle the video yesterday I think she thought I was completely mad. "You're doing that Mum?" "Yep, well Mummy's going to try to do it sweetheart!" "And, of course you can join me if you like". The curled up lip and wrinkled nose told me that the likelihood of her joining me was slim. Oh well, another excuse to embarrass then.
Before the race began, the obligatory wee break was obviously required. It would appear that I managed to jump the queue for the loo at this point. I came in across the field from the side and didn't even notice there was a queue. I strolled over to the nearest available loo and did the necessary. It was only when I emerged from my portaloo that I surveyed the scene; a long queue of pink tops, some looking none too pleased ! Oops, sorry ladies.
I very quickly scuttled away head down, looking rather sheepish and found hubby and the girls again. Phew, hopefully no one would notice me later on and try to push me into the lake. We were then split into 3 groups; the runners (not me!), the joggers and the walkers. Can you guess where I was? Yep, the joggers. I know, you thought I was with the walkers didn't you?! Well I was actually jogging then walking when it all got too much. I did surprise myself though seeing as training had fallen by the wayside a few weeks earlier. I did wonder if I'd actually make it round, but I managed it in a respectable 47 minutes.
Belle's Fab Posters, My Medal & Race Number
I chatted to a couple of lovely ladies en route which kept me focussed. And then right at the end as I came around the corner running to the finish line, my oldest friend from primary school was standing there on the side lines cheering me on! It was completely unexpected and both her and her family had travelled 2 hours to be there with me. At that moment I felt so blessed to have such great friends in my life. She knew Mum well and is also running for her in June. It was the best finish for me to see her there. It meant the world to me.
Despite the rain and my lack of training my spirits weren't dampened at any point although poor Belle was very sad that they closed the bouncy castle because of the wet weather. Disappointed she was, but we promised to make it up to her. Maybe next year the sun will put its hat back on and I'll be hip hip hooraying my way round to finish another Race for Life to kick cancer right outta here!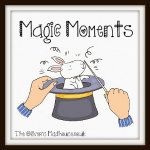 If you've enjoyed what you've read and don't want to miss a post, then you can subscribe in a variety of ways; by email, following me on Bloglovin & Google+, or you can pop across to my Facebook Page or even follow me on Twitter. I'd love to have you join me xx